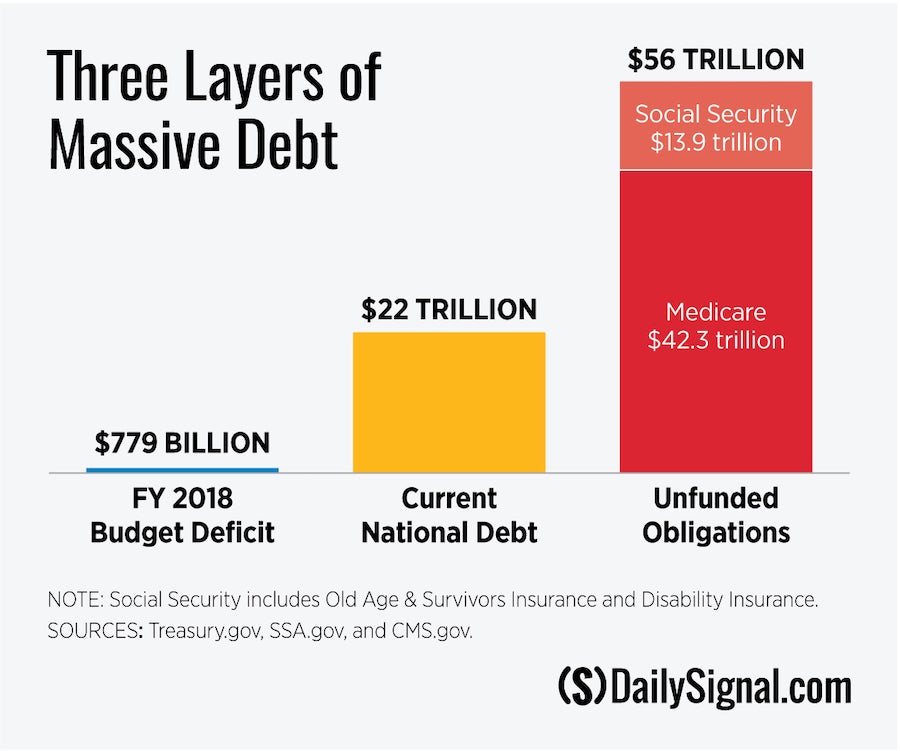 (The Daily Signal | Benjamin Paris) — As Americans, we are greatly indebted not only to the men and women who have fought and died for our country, but also to the thinkers, statesmen, innovators, and ordinary people who gave us our founding principles.
This debt is paid back not with money, but with a commitment to the active and vigilant self-government of our republic in keeping with the principles and virtues of our forefathers.
Yet, our forefathers would shudder at our current $22 trillion in gross national debt. By the end of 2019, the debt will be close to $23 trillion. That amounts to a credit card bill of $69,200 for every man, woman, and child in America.
But that's only the money that the government has explicitly borrowed. It doesn't include any measure of "unfunded obligations"—money the government doesn't have but nonetheless promised to spend.
Unfunded obligations a...continues.